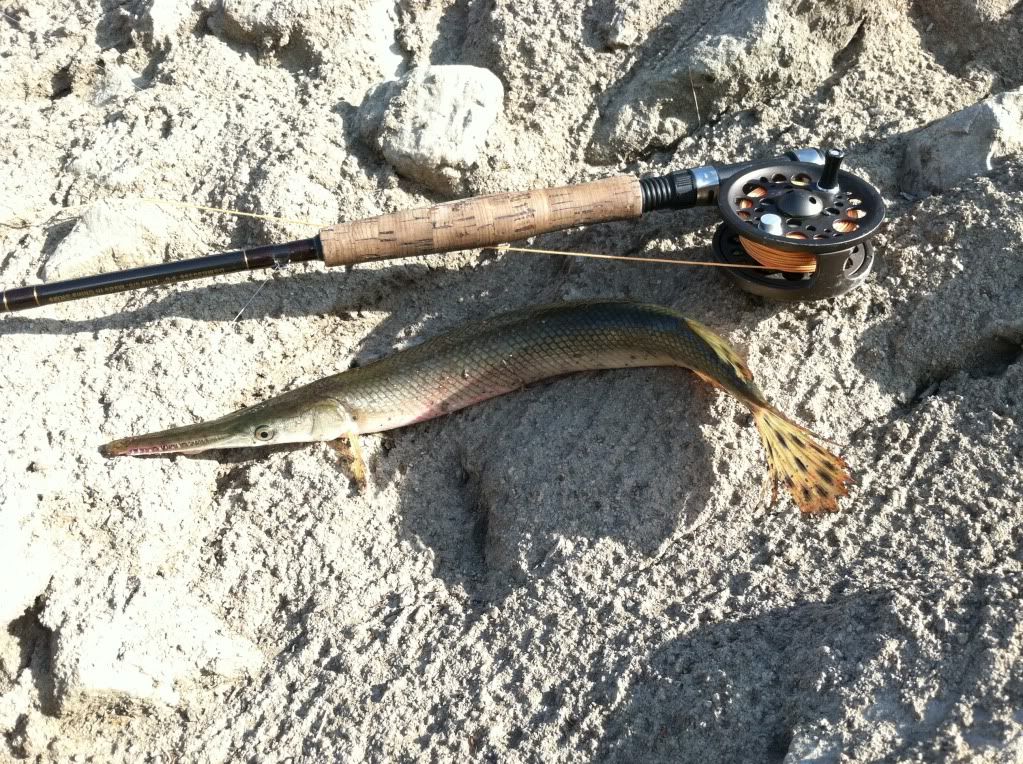 I set a couple goals for myself in the 2011 fishing season. I told myself I would catch carp while fly fishing and I would try to catch a gar on the fly. I am proud to say that I have accomplished both feats. I landed my first gar while fly fishing and I got my first grass carp on this last outing to the River Des Peres in St. Louis, MO.
My buddy Brian and I ventured into the storm runoff / sewer drain ridden River Des Peres. Brian is the king of finding fishing spots in the urban setting. He is constantly on the look out for the next spot to find some fish to cast at. Once again, I would have walked right by this river. I would have never dreamed it could hold fish. We had a great day catching a lot of fish. We both landed our first gar while fly fishing that day. Good times.
Brian wrote up a great blog post about our trip and he posted a video of a slight mishap while fighting a fish.
Check out his blogpost here
.
Fly fishing tips:
1. Clean your gear after fly fishing in dirty, slimy and scary water.
2. Gar will hit anything bait fish looking. Our gar were mostly caught on wooly buggers.
3. Sharp hooks when fly fishing for Gar.
4. Sight cast to gar and strip the fly across the gar's path. They will react to the fly and hit it.
5. It helps to have a fishing buddy to net fish.