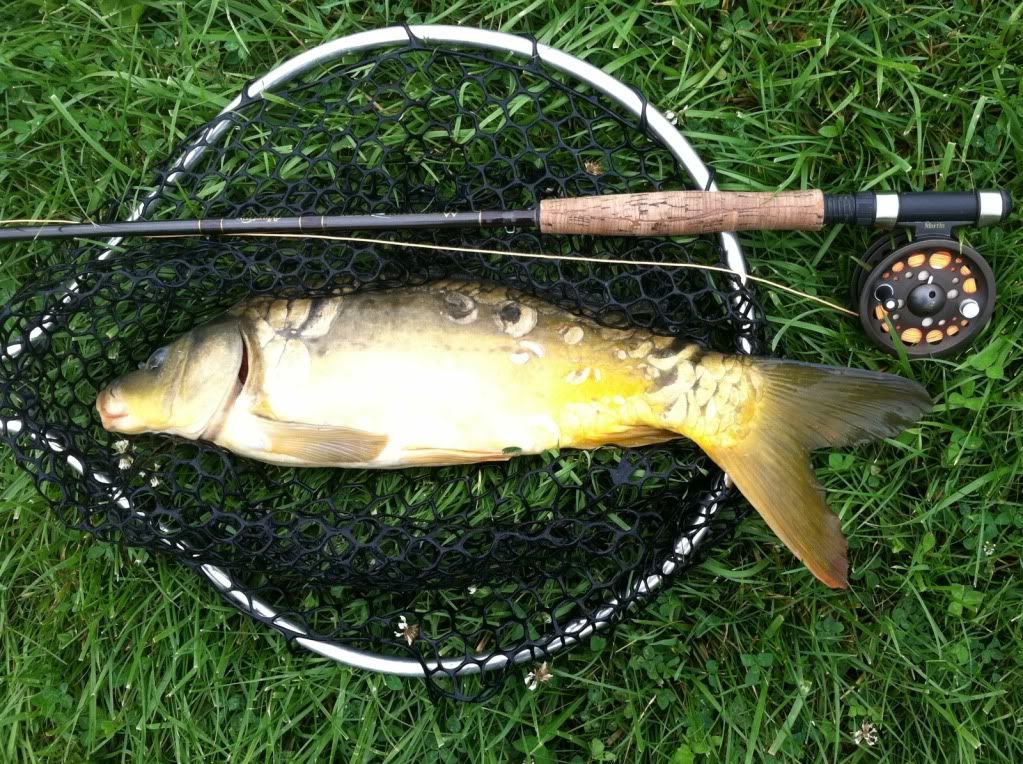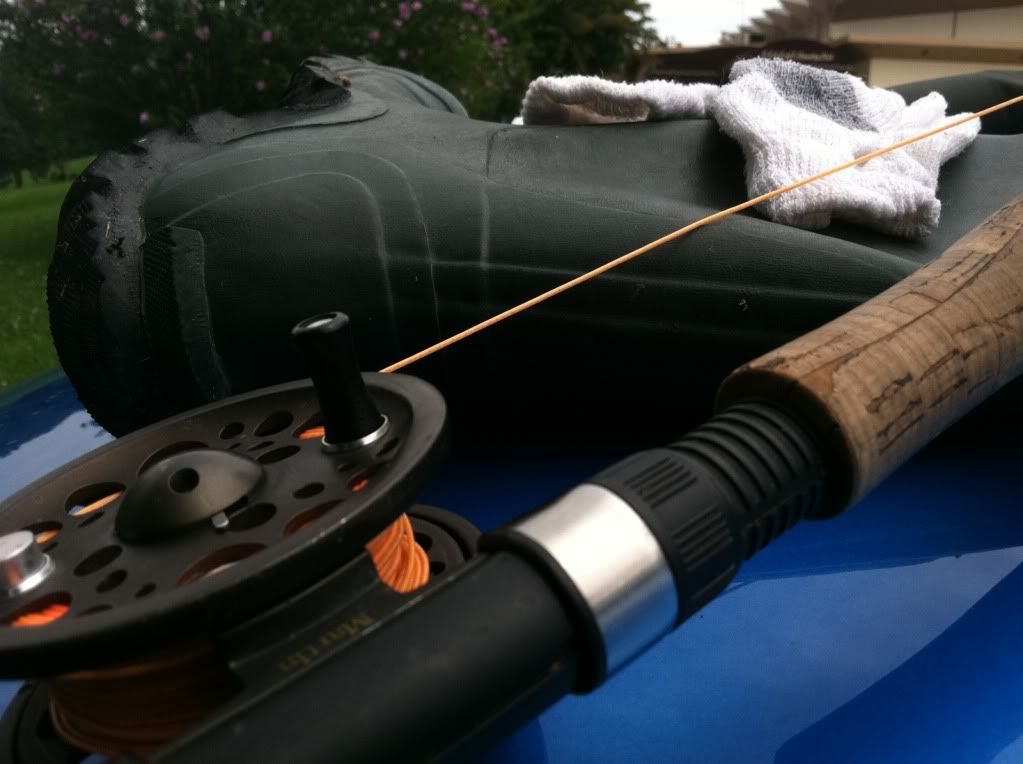 Have you ever heard the term, "sure footed?" Try that one on for size when you are sinking into the silty bottoms of a lake that has never felt the soles of a fisherman. As an urban angler, you are only in the water if something went terribly wrong. No one wades or swims in these murky and somewhat smelly waters. Well, I guess that social que doesn't apply to me. I busted out my hip waders and slugged to the out of place and hard to reach spots at the local pond. There is a no swimming sign posted, but I didn't see a no walking in the water sign. I quickly learned that balance is key in the foot sucking mud. I also learned one final lesson, make sure you can move your feet when you take a step! I got both of my feet stuck deep in the sludge and I fought to free them. As I pulled, I went a bit too far backwards and I fell like a tree in the forest. I plunged backwards and remembered my baptism in the murky urban pond scum water. Everything on me got submerged. I was immediately thankful for two things. One, my friends got me a cell phone dry box (they really know me) and two, no one else was around to see me being an idiot. I shot up out of the depths and raced to the shoreline. I threw my gear on the ground and hauled myself onto dry land. This gave me time to compose myself and remember that I was actually out to catch some carp on the fly rod and not to take a quick dip.
I hunted the banks and shallows for feeding carp. I crept,
as quietly as one can with soggy socks, up to a few carp and a couple actually took the fly! Despite my crazy water aerobics, I landed 2 mirror carp for the day on a fly called the Carp Carrot.
The Carp Carrot was developed by a guy named Jim Pankiewicz, otherwise known as Mr. P. Check out his blog and how to tie the Carp Carrot at:
Mr. P has a great blog with a ton of good information on flyfishing for carp. I really appreciate all the people out there sharing their knowledge on fly fishing. I wouldn't be half the fisherman I am today without the incredible people who care to tell their stories and share what works for them. Thanks to everyone who shares and I hope to be a resource someday as soon as I stop falling into the lake!
P.S. Does anyone have any tips on wading in stillwater with silty/muddy bottoms?
Thanks for reading.