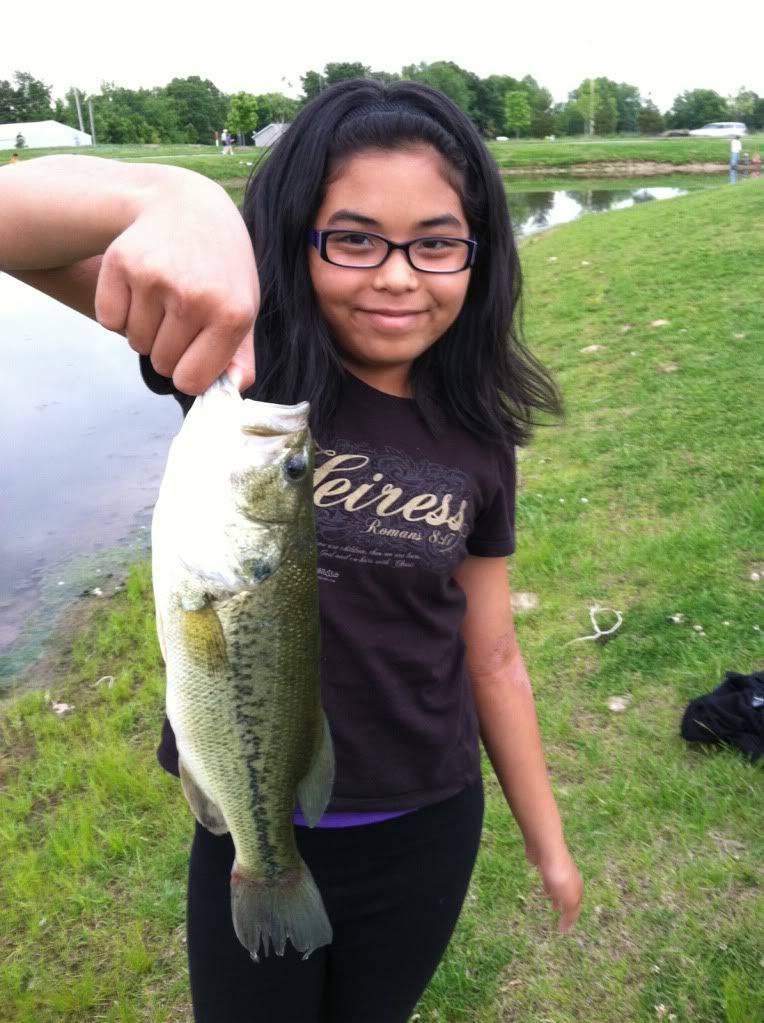 I fly fish city ponds in my not so outdoors urban surroundings. I get a lot of stares and questions like, "they have fish in there?". I battle traffic and people jogging to get to my weekday getaways. I do this to sneak in a couple hours of fishing after work to feed my addiction. City fishing has it's ups and downs as well as random surprises.
I have fished this new pond for about 2 weeks now. I am becoming a regular to the setting. Without fail, I have encountered a kid doing her best to catch fish each time I visit the pond. I have to say that she always catches more fish than me. She takes her butterfly net and quietly waits with it in the shallows until a bluegill gets within reach. Simple yet effective. One day she wasn't catching anything so I called her over and gave her a length of fishing line to tie on her net handle and I tied on a pheasant tail nymph for her. She was thrilled to say the least. She asked so many questions about what the nymph was and why fish eat the things they do. As I would catch a bass she would run over and inspect every detail of the fish. I taught her how to release the fish And she wanted to release every fish after that. The greatest thing was that she said thank you to every fish before she let it go.
That little girl reminded me of why I fish. For most it is a hobby, but for some it is part of them. That kid connected with fishing and the outdoors just like I did as a kid. I didn't catch many fish that day, but I thanked God for fishing and that kid.